You know this booze canoe can't pass up an opportunity to think about or talk about drankin'.
I'm linking up today with a couple of fancy boozehounds,
Brew Mama
, and
Hopelessly Ever After
, and sharing a go-to weekend cocktail.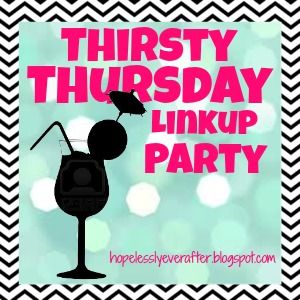 Let's do this.
This recipe is a bit involved and rather custom.
It was handed to me at work as we cut loose early on Fridays and make drinks.
It's a bit spicy and a bit fancy...so I would hold off attempting this on the fly.
But let me tell you...it's deee-licious...and totally worth it!!
A kick in the pants!!
It's called a Faust Pact
(here's a
WIKIPEDIA
link as to how the name came about)
Ingredient List:
* Jalapeno
* Angostura bitters
* Basil and Ginger infused simple syrup
* Dry Gin - I used Hendrick's-
I don't recommend Bombay Sapphire
* Rum
* Lemon
* Sugar Cubes
* Ground cayenne pepper
Process:
* Slice the jalapeno into a good 1/8 inch slice. Take that slice and
about 10 dashes of bitters, muddle. Pour into a shaker.
* Combine 1 sugar cube and the juice of 1/2 lemon.
Muddle and add to shaker.
* 1 part infused simple syrup
* 1 part gin
* 1 part rum
* Shake....Shake some more...
* Pour into martini glass and garnish with a bit of ground cayenne pepper
Ginger and Basil Simple Syrup:
Bring 1 cup of water to a boil then add 7-9 basil leaves and 10-15
slivers of fresh ginger, 1 cup of sugar. Let simmer for 10 minutes then
remove from heat and let cool. You can store this in the fridge for a
few weeks before it goes off -
usually the mold on top is a good sign you shouldn't use it.
And as you can see, they were a huge hit with the ladies at a party I threw!
(The boys wussed out and drank beer all night)
Boozin TBags. Out.